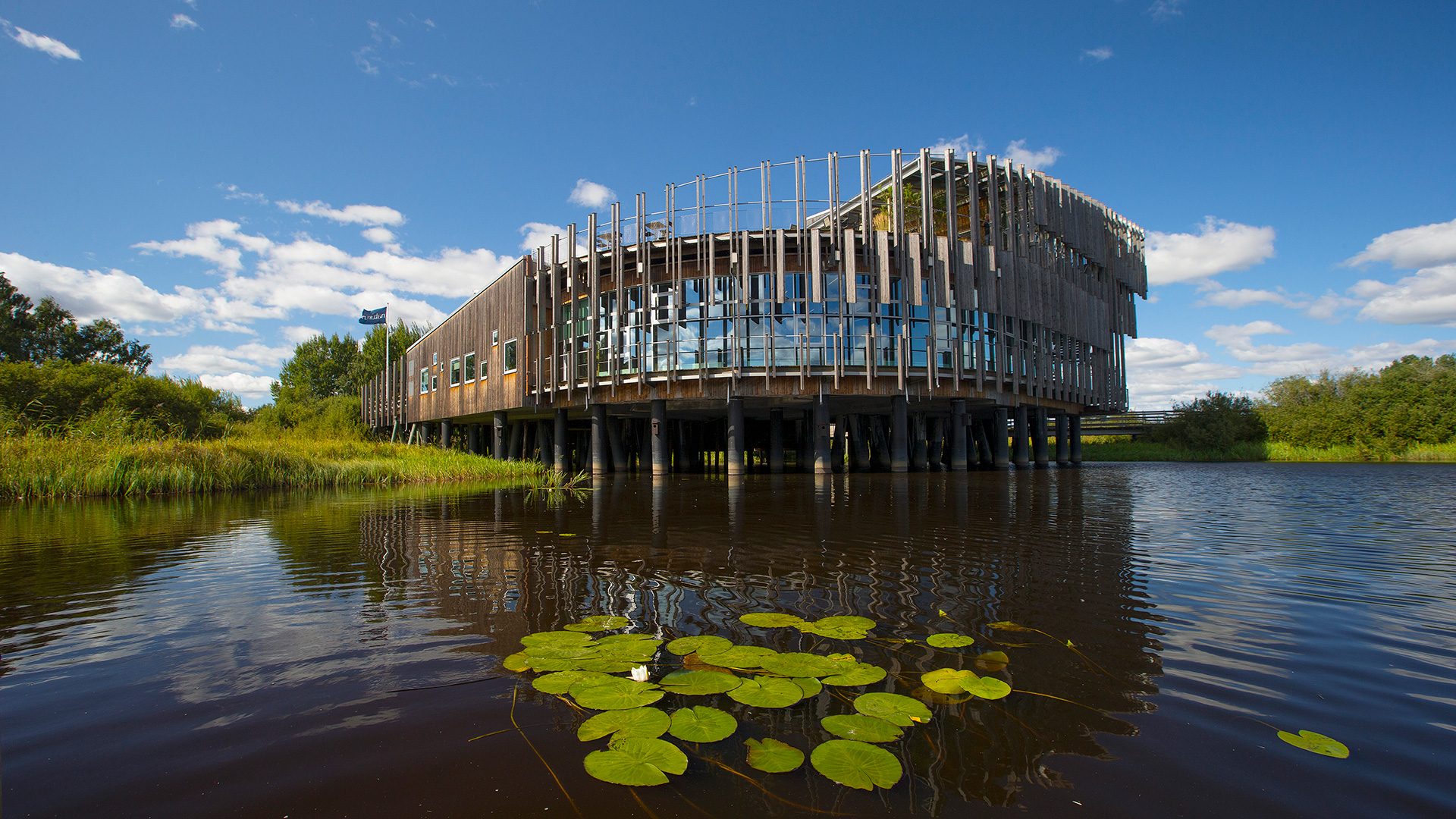 Kristianstads Vattenrike covers an area some 35 x 35 km in size that includes a variety of natural environments. The River Helge å flows through the landscape into the Baltic Sea, through wetlands and seasonally flooded grasslands, past leafy forests and sandy arable land. These diverse natural habitats are home to a wide range of animals and plants.
The naturum Vattenriket visitor centre has informative displays and nature interpreters to tell you about the birds, fishes and insects that are characteristic of the area. You can also take part in a variety of fascinating activities here, or simply relax with coffee and cakes and enjoy the view.
From the visitor centre it's easy to get to the 21 designated visitor sites in Kristianstads Vattenrike. The sites' information boards, boardwalks and birdwatching towers enable you to enjoy what nature has to offer in all sorts of ways all year round. There are also opportunities for swimming, hiking, birdwatching and barbecuing in the open air.
In 2005 Kristianstads Vattenrike was awarded biosphere reserve status. Since then it has served as a model for sustainable development under the motto "Benefiting nature and people". There are some 700 biosphere reserves worldwide. Kristianstads Vattenrike is the oldest of the seven biosphere reserves in Sweden.
Activities in Vattenriket
Nature is an excellent source of pleasure and relaxation – a setting in which you can socialise with friends, or savour moments of solitude. And in Sweden, nature is here for all to enjoy. Summer, winter, autumn and spring. Every season offers new experiences. Welcome to Kristianstads Vattenrike!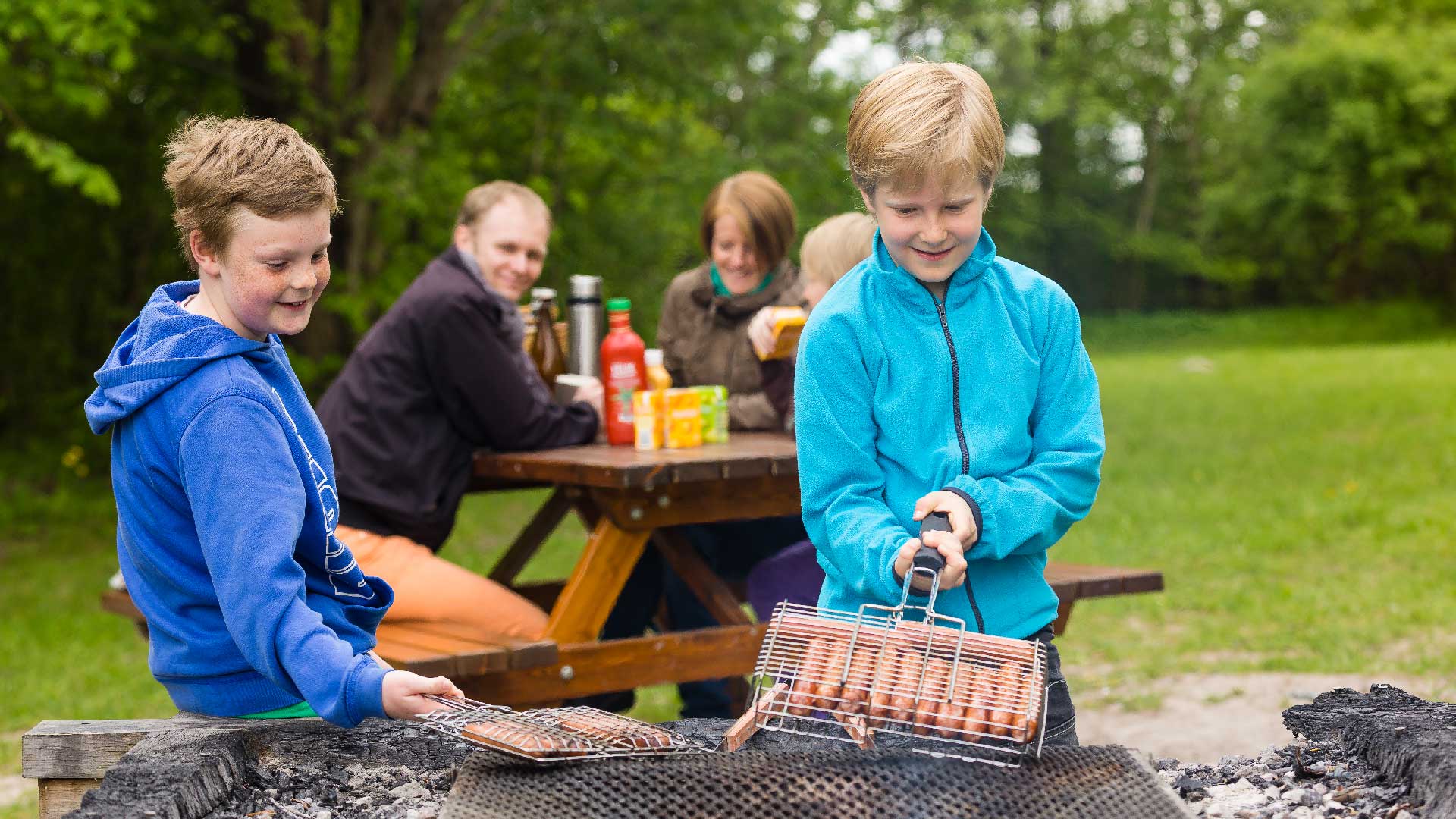 PICNICS AND BARBECUES
Getting together with friends and family in the great outdoors is a fun way to experience Kristianstads Vattenrike. Many of the designated visitor sites have picnic tables and benches, where you can sit and chat or eat. Some sites also have barbecue facilities, but don't forget to bring your own wood or charcoal.
Our top tips include sites such as Norra Lingenäset, Ekenabben and Äspet.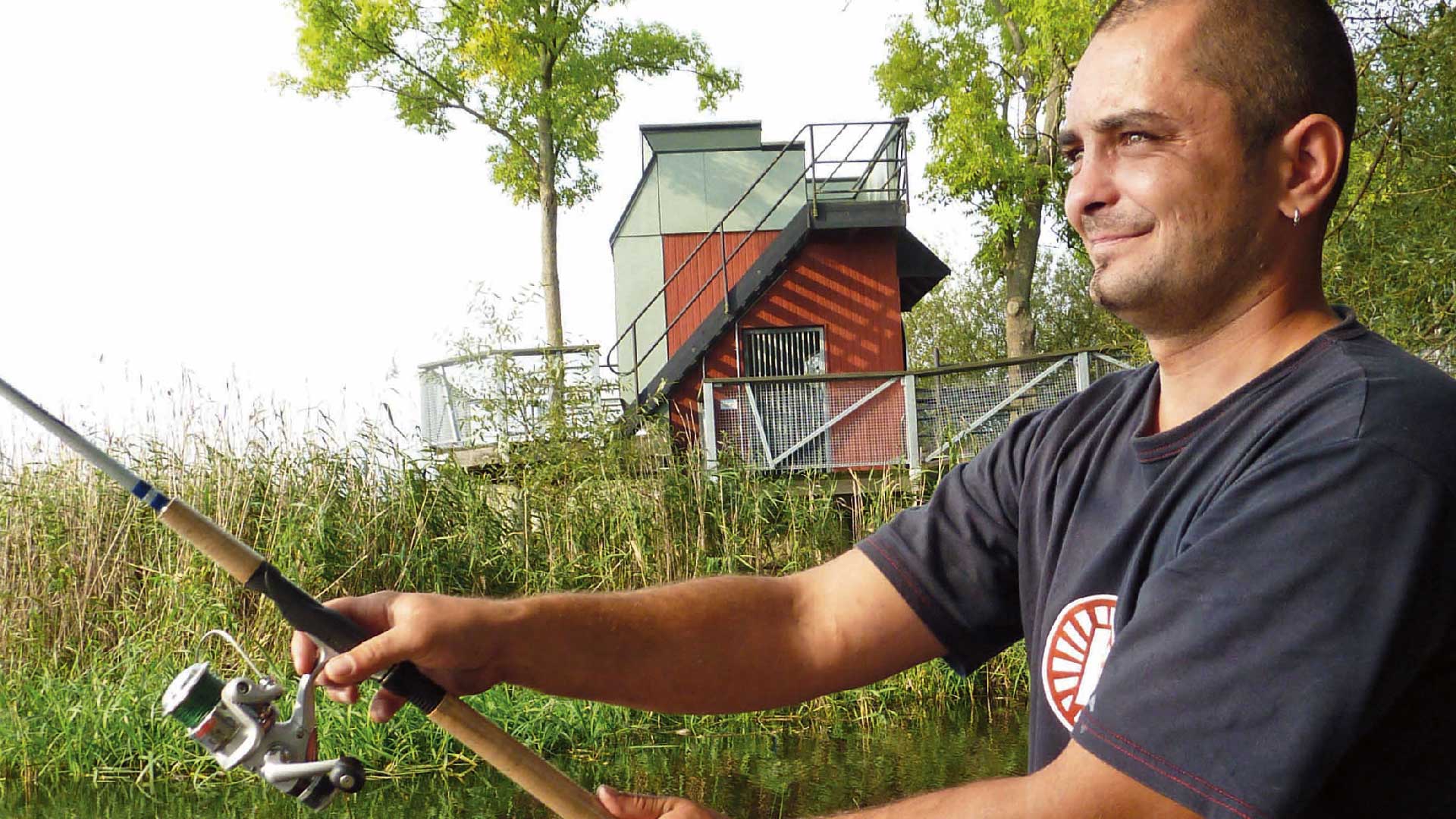 FISHING
There are many species of fish in the River Helge å, more than in many other places in Sweden. You do, however, need a fishing permit to fish. You can buy this at the naturum Vattenriket visitor centre and the Tourist Centres in Kristianstad and Åhus, or by using your mobile phone. There are, of course, certain rules about which fish may be caught and when. Some of our local fish – the European catfish, for example – are rare and are therefore protected.
Our top tips include sites such as Kanalhuset, Kavrö bridge and Gropahålet.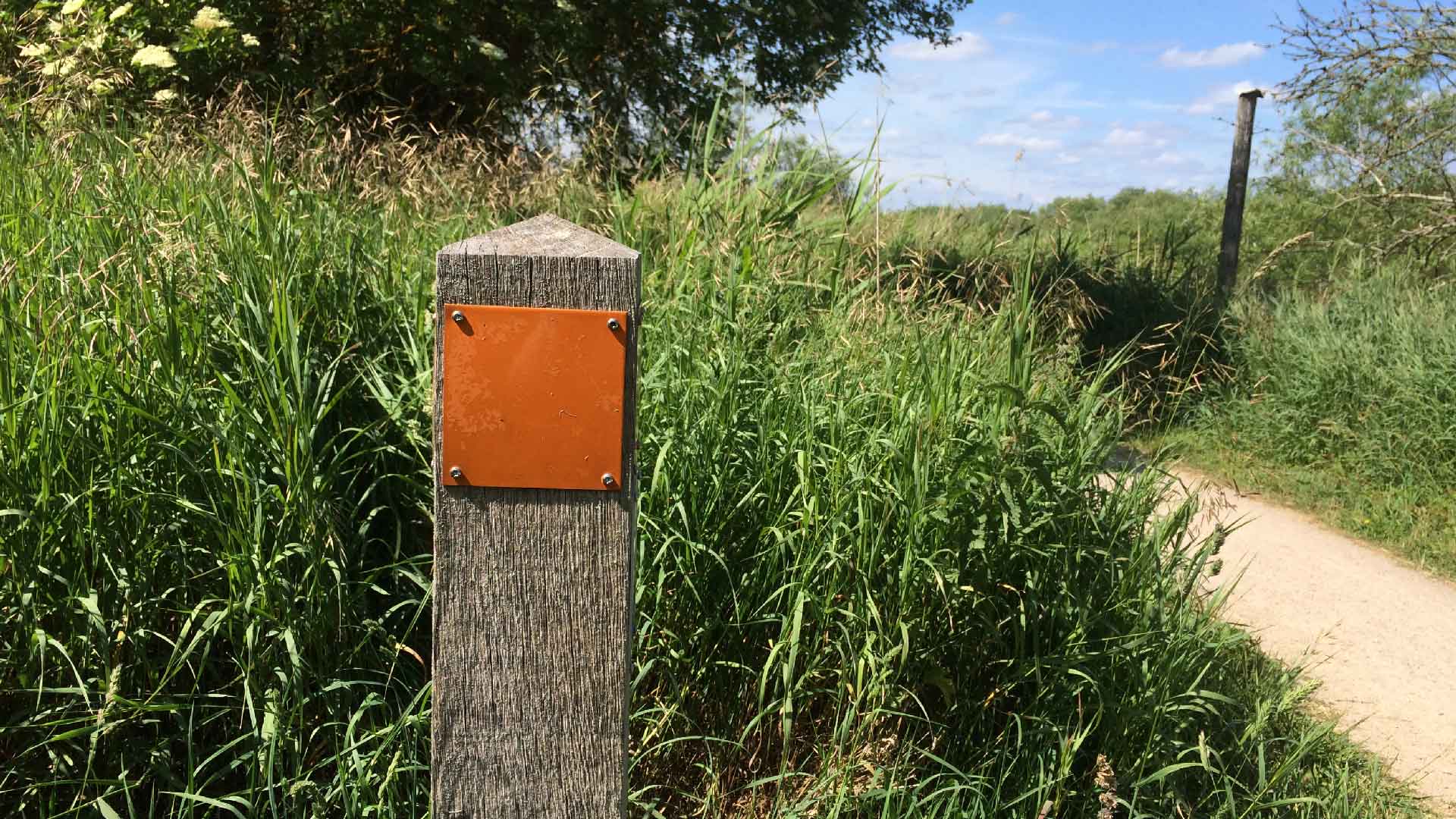 HIKING
You are never far from nature in Kristianstads Vattenrike. Why not take a walk at one of the visitor sites? Routes are clearly marked with colour-coded posts. Boardwalks make getting around easy where the ground is wet underfoot. Do remember, however, always to keep your dog on a leash if you cross a cattle field – and keep well away from the cows.
Our top tips include sites such as the Linnérundan Trail, Norra Lingenäset and Hercules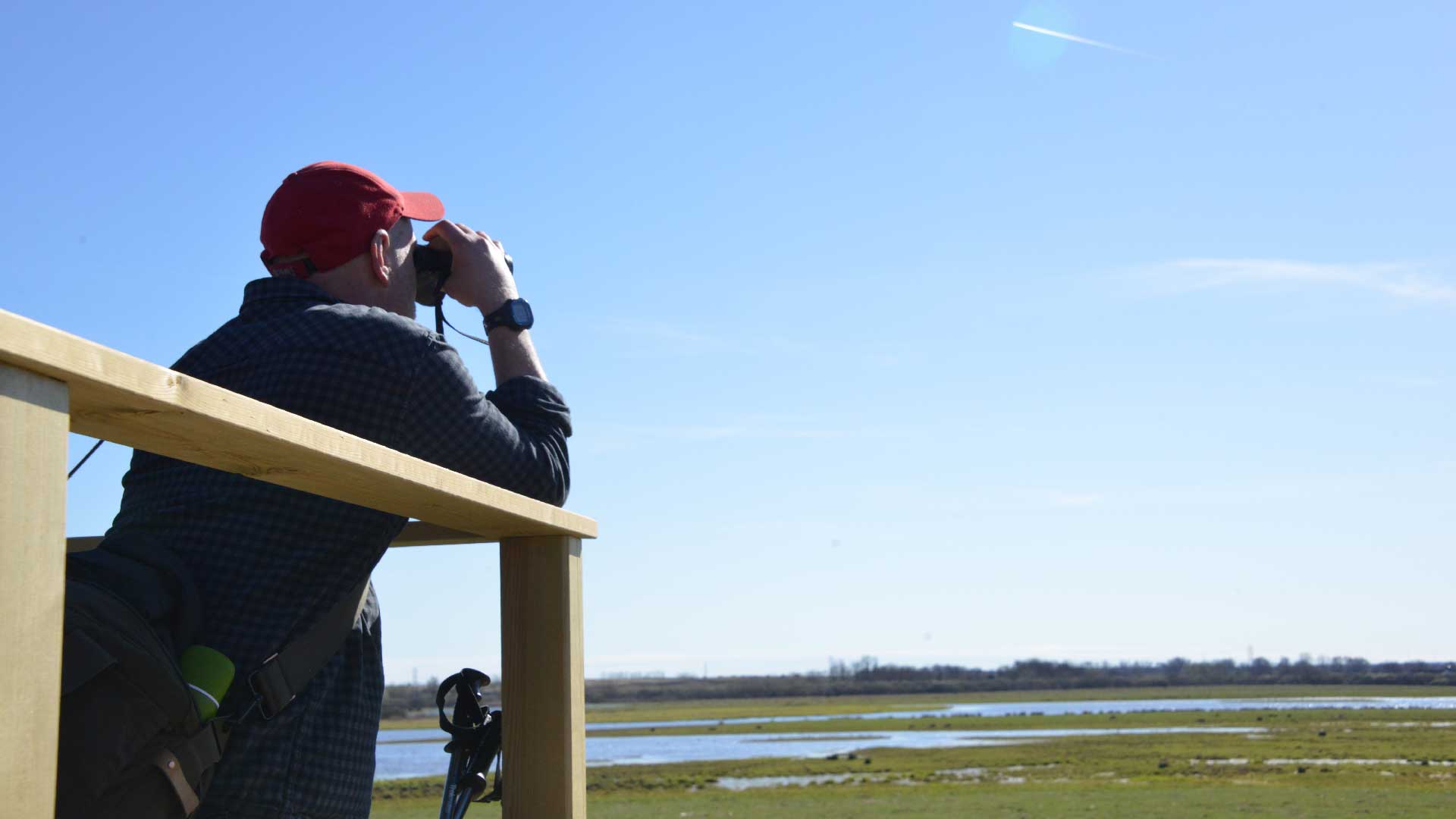 BIRDWATCHING
Kristianstads Vattenrike is an ideal place to observe birds. White-tailed eagles can often be seen around the River Helge å in winter, and thousands of cranes rest near the Pulken visitor site each spring. There are lots of birdwatching towers dotted around Kristianstads Vattenrike. Make sure you take your binoculars, or hire a pair from the naturum Vattenriket visitor centre.
Our top tips include sites such as the Linnérundan Trail, Håslövs ängar, Hercules and Äspet.
Thanks to the Right of Public Access everyone is allowed to move freely through the Swedish countryside. But we must all always show due respect for nature, landowners and other visitors. That means taking care not to destroy or disturb. Always throw away any rubbish in litter bins if these are provided; otherwise, take your rubbish home with you. Please refer to the information published by the Swedish Environmental Protection Agency for full details of what is and is not permitted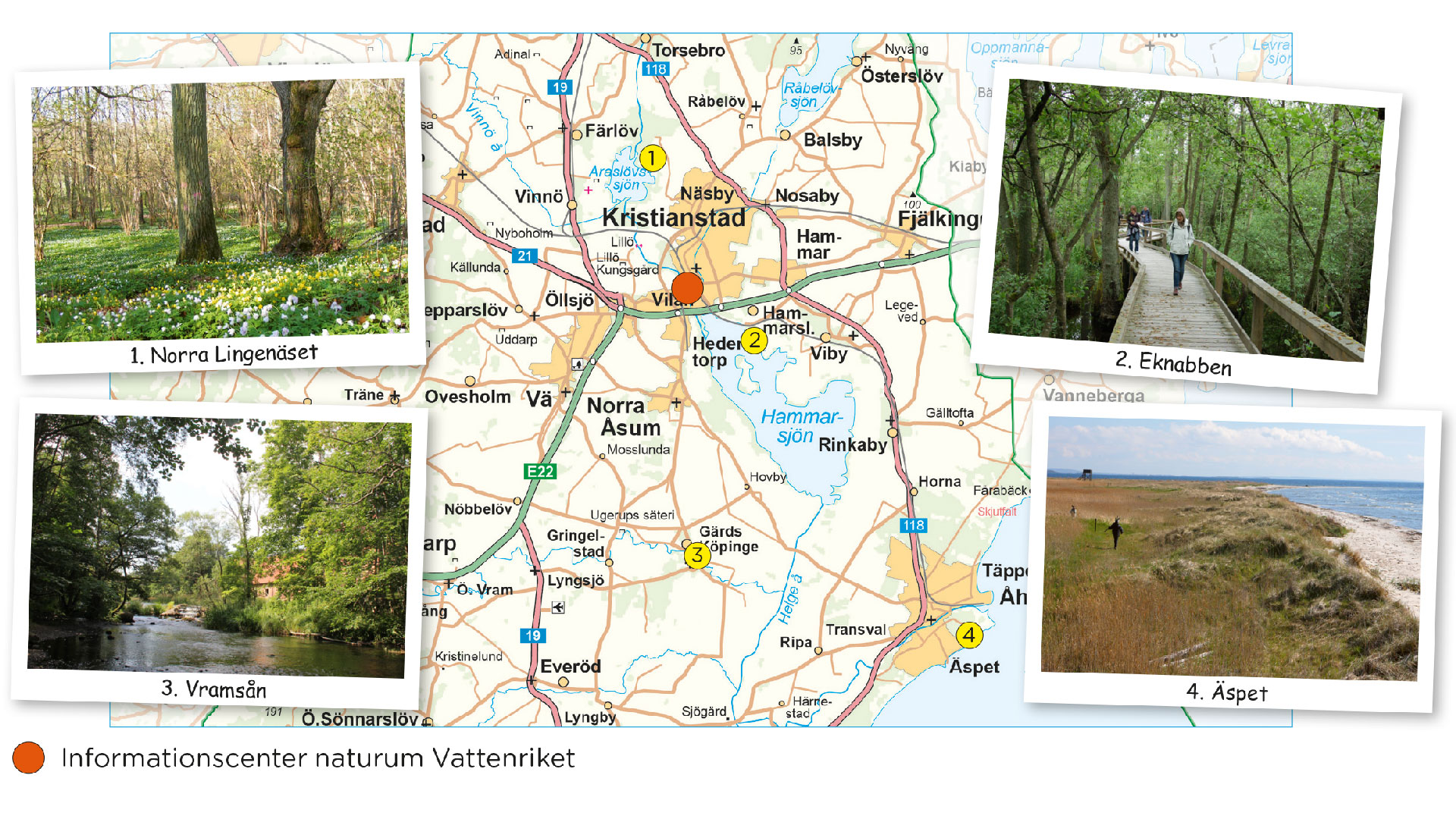 Some of the jewels of Vattenriket
1. NORRA LINGENÄSET
Norra Lingenäset is a beautiful leafy forest close to the heart of Kristianstad. In spring the ground here is carpeted with flowers and birds sing in the trees. The path leads to a birdwatching tower overlooking Lake Araslövssjön. If you want a longer walk, you can explore the surrounding pastures and wet forests. There are toilet facilities next to the car park and a large picnic table with benches. The nearby barbecue site offers a wonderful view of the surroundings.
Directions: Norra Lingenäset is just north of Kristianstad. You can cycle or drive here or take the city bus service number 1 to Albogatan and walk the remaining 2 kilometres.
2. EKENABBEN
Ekenabben, on the shores of Lake Hammarsjön south-east of Kristianstad, is a pleasant spot for a picnic or a barbecue. You can fish here, too, (permits can be purchased at the naturum Vattenriket visitor centre), or observe the birdlife as you follow the raised boardwalk that takes you some 800 metres through the unspoilt forest. Down by the water's edge is a grove of beautiful old oak trees. From there a path leads to the birdwatching tower with fine views over Lake Hammarsjön. There are toilet facilities at Ekenabben.
Directions: The Ekenabben visitor site is at Hammarslund. It is within walking distance and easy cycling distance from the centre of Kristianstad. Or you can take the city bus service number 1. There is also a car park.
3. VRAMSÅN
The Vramsån is one of our finest local rivers. Mussels, insects and fish thrive in the clear, healthy waters that flow down Linderödsåsen Ridge to the River Helge å. The old bathing site in the village of Gärds Köpinge brings you close to the river, with its stone-lined banks and great chestnut trees. Nearby is a car park and also a small meadow with a barbecue site. Permits to fish here can be purchased at Kristianstad Tourist Centre.
Directions: The Vramsån visitor site is in Gärds Köpinge. You can cycle or drive here or take the regional bus service number 553. A sign shows the way along the cycle path to the river's edge.
4. ÄSPET
Äspet is beside the sea at Åhus. In addition to the fantastic sandy beach there is also a shallow lagoon that attracts endless numbers of birds. Two birdwatching towers overlook the lagoon. Further inland is the Kronoskogen recreation area, criss-crossed by numerous forest paths. There are parking and toilet facilities by the beach. Paths lead north from the car park to the birdwatching towers, while 150 metres to the south there is a barbecue site close to the road among the sand dunes.
Directions: Äspet is on the south bank of the river opposite the docks in Åhus. Follow the road called Åvägen and then Snickarehaksvägen to the beach. Bus 551 connects Åvägen with the centre of Åhus.